Your website is your business identity and not a business tool.
If your website is not performing well or going down the line, there are several reasons for these. You may find your site is not engaging with your target audience.
Some of the reasons are Slow-loading pages, Poor search engine rankings, Low conversion rates, and more.
While redesigning your website, one should consider the result and audience preference as the keynotes. Everything is going directly to your website design, from a sales pitch to a business card or a display for products/services. Each of these factors is essential to your business and creates a brand that offers a better experience.
When you think about your website, go with a broad vision and experience to be delivered. And, as a result, the design becomes more effective than ever. 
What is Website Redesigning?
The title website redesign is straightforward and self-explanatory. In the fast-moving world, there are components for business requirements and vision. Some websites may need an artistic update; others may want a whole do-over from content to SEO elements.
A website redesign comes with a few activities and functions for your business on different levels. It overall helps to engage your audience through your site presence and make it user-friendly and aesthetically delightful and grow your business leads.
There are some primary considerations to think about before you dive in, however.
Here are the points you should study before proceeding with website designing.
8 things to consider before Redesigning your Website.
Set SMART Goals
Analyze what works and what doesn't
Know your users
Check out the competition
Review your website content
Hit the SEO checkpoints
Is it responsive & mobile-friendly?
Evaluate your CMS
Now, let's go to see each of these considerations.
Set SMART Goals
Every website and business solution requires goals, and when it comes to designing your website, nothing should be negotiated. Yes, the business ends the deal by negotiating one or the other factor, but you won't have to.
Set your goals for real-time and evaluate how great your site performs for SEO & marketing, not just its appearance.
That's not to say that an attractive overall look doesn't support marketing efforts – it does. However, if you concentrate on the outer, you're not going to forbear the business.
How to set website Goals for Redesigning?
Use matters the most. Set your goals with numbers and multiply your website visitors and increase them by a specific percentage.
Mention particular functionalities. Generally, businesses go after multiple calls to action, but a quick and easy form for users, a rotating testimonial slider, and valuable links will grow your business.  
Give explicit design goals. The design goals with a better look can not be the only goal. It should have a clean, modern look with lots of white space" is adequate.
A website can be far superior to the dilemma that is best for user experience. So, a website should have all, from visual features and error-free code to its effectiveness.
Analyze What's Working and What Isn't
First, you need to analyze before making smart changes to update your website with a better design. Here, it would help if you studied, check plans, demos, and decide which aspects and features to reconstruct.
What parts of website design are doing great, and what are outdated? Go with detailed analytics to figure out a solution that matches your goal, user experience, effective outcomes, and what they don't.
You can take expert web design agency advice to redesign your website to get rid of what's not working well in the website.
Research Your Users
To create a meaningful and powerful website design that offers users the best feel about services, you have to know their preferences and answer all their questions.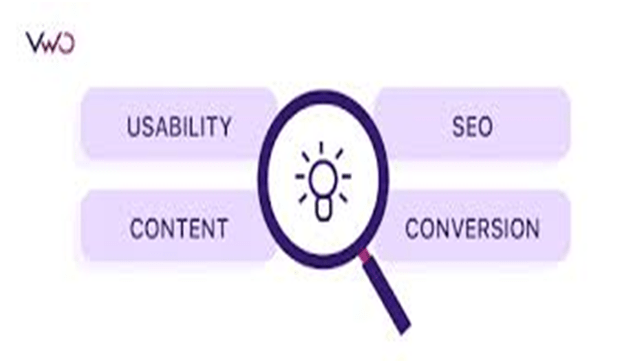 You need to know users by knowing their choices, browsing characteristics, keywords they search, buying behavior, satisfaction, and more.
All this data will assist you in building the best design for your target audience.
Check Out Your Competition
If you are engaging with any good site, try to see the aspects they used. Why did you engage with them? 
What are they doing with their website that you're not?
Always get a step ahead of your competitors by researching what they are using and its effectiveness. It is essential to see what others offer in your industry and how you could do better to attract your audience.
These small steps will help you to lead your customers.
Review and Refresh Your Content
Business often takes content and information on the website lightly. But it is essential as a website data and present in the market.
I would instead suggest going with a planned content strategy and a calendar to update new data regularly.
Content is something that you show to your audience to convince them. Website Content should be meaningful, add some value, informative, relevant, and easy to understand.
Remember that a new road to content will improve the extra level to new heights.
Lets' see few ideas that you can apply:
A new publishing schedule or self-made calendar based on best methods.
Single out old, outmoded blogs and data is of no use. Some technical details and expertise you have must be uploaded regularly.
Monitor your content that engages the audience and performs well on the SEO part as well. Make a strategy following that, and consistency is the key.
Hit SEO Checkpoints
Your website redesigning is equally important from a marketing point of view—the better the website design, the greater the marketing approach.
So, it would be best if it will be discoverable more than ever. NAD to do so, you need to do SEO. Website optimization is required at this stage to reach the maximum audience.
There are multiple ways to do SEO on your site for SEO:
●      Target the right keywords on all your website service pages.
●      Be informative, and keep the call to action natural.
●      Add SEO-based titles, meta descriptions, and external links where required. 
●      Design content that is easy to understand, engaging, and includes heading and subheadings.
Check the speed of your website, often including images and data. Measure the site loading time and make them as minimal as possible (in 3-5 seconds).
To understand more about SEO checklists and on-page,off-page activities, you can hire SEO agency India.
Make Sure It's Responsive
We are using our phones to browse anything and everything. Users are on their phones and tablets holding on to your site, so ensure for mobile-friendly design.
This means your website needs to be responsive. Notice several things like the user's screen size and device. The design has to reconfigure well for multiple devices. It's in your hand to prevent your audience from switching to a competitor's site.
At DivineSEO, we design responsive websites that will retain your audience and engage the new one.
Evaluate Your CMS
Your website's platform needs to consider opportunities and skills with the goals you're trying to meet. Choose CMS (content management system) that doesn't limit your activities with your site designing. It should help you to assist the following:
Intuitive user interface.
Responsive design.
Aid for different content types.
Combination with existing technology.
Easy deployment.
Continuous updates.
Searchability.
Analytics.
As the best website design and development company, we suggest going with WordPress as a great all-around content management system (CMS) and website platform.
Also Read: 13 Ways To Improve SEO On Your WordPress Website
What Are the Benefits of Redesigning your Website?
To redesign your existing website is an investment you are doing to leverage the benefits in the future. A website redesign comes with new features, experience, and more services to offer.
A website redesign will support you in the following actions.
● Improve conversion rate :
To increase your website conversion rate, you need to focus on the navigation to manage all the issues.
● Boost brand image :
Website is your business presence, and people know it more as a brand. Potential customers will get more engaged with the trustworthy brand.
● Opportunity to get things right :
A website design improvement will allow you to build your brand and get updated with technology that targets males of the right step by focusing on what will help you succeed.
● Increase customer trust :
Offer valuable and exciting things to customers by reflecting on them in a design form that consumers can feel. High-quality designs are more trustworthy, which will ultimately trigger the call to action and fill your contact form. 
● Move up in the search rankings. :
When all the common SEO mistakes are avoided when redesigning your website, you can move up in the search rankings.
● Chance to show your professional side :
Web redesigning will help you adhere to your business goals and draw eyes away from your competitors.
● Save money :
A proper website redesign can be expensive. But rather than putting a bunch of band-aids, if you do it the right way, it will save you money in the long run.
● Adopt to modern technology :
Refreshing your website's look will improve the code standards, site responsiveness and be up to date with technology.
Also Read: How To Get More Organic Traffic On Your Business Website?
When Should you Redesign/Revamp your Website?
You must redesign your website if you are in the following stage:

High bounce rate or the audience is not engaging.
Customers are not getting what they need.
If the website design is outdated.
If the business is not showing as expected.
Content is not meaningful, engaging, or optimized for SEO
The website has too many broken links.
If the website takes more loading time.
If not getting more visibility.
For a better responsive website.
To confirm your doubt or have any queries, you can get a prompt discussion with a website redesign company; they will offer an exact representation.
A Website Redesign Takes Planning and Strategy
Here, you can narrow down your requirements and features to add and get more about redesigning. Set goals, know your user preference, update your content, look at the competition, and make it responsive and SEO-friendly.
If you are looking to get a new website or redesign from the base, don't just focus on outer appearance. Instead, it would help if you were sharpening in both design and functionality to deliver remarkable outcomes.
Go through the top eight points for your website designing, define your path, and get driving. If you need assistance or help on a website redesign journey, a digital marketing agency like DivineSEO is a complete go-to solution.
Final Words
Redesigning a website looks simple, but it asks for skills, experience, and expertise. From this article, you can now evaluate the detailed outcome and aspects of website designing.
The factors that work for your business.
How to know customer preference to offer better design.
How important the redesigning part is.
A responsive website is everything.
Designing should be simple, engaging, SEO optimized, and mobile-friendly.
The goals and method can be easy to get and delivered if you have a website redesign expert like DivineSEO. Having the best redesign company with you is as valuable as knowing what you want.